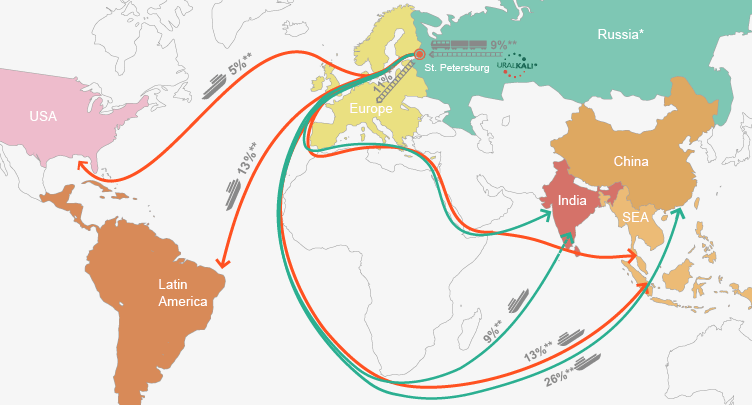 *   Company data for 2019
**  Africa, Southeast Asia and CIS — 1%

Uralkali's sales geography comprises over 70 countries.
The major markets are Brazil, India, China, Southeast Asia, Russia, USA, and Europe.
Domestic supplies are managed by an in-house trading arm.
Uralkali's export sales are undertaken by Uralkali Trading SIA.
The Company works on long-term and spot contracts basis.
Uralkali delivers its products by rail and sea.
Current prices for different regions are available on request from the Sales Department.