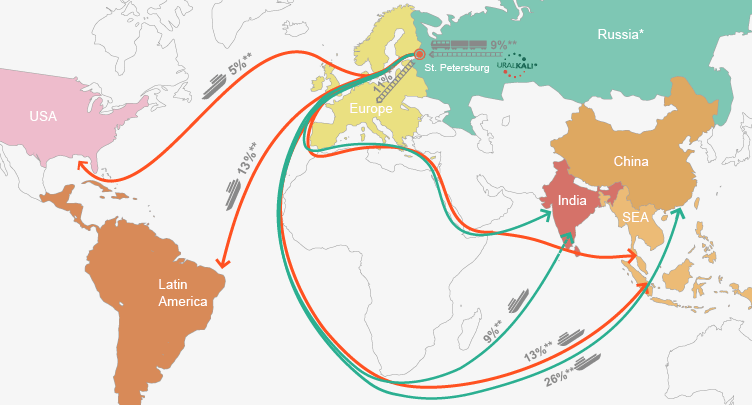 *   Company data for 2018 
**  Africa, Southeast Asia and CIS — 1%

Uralkali's sales geography covers over 60 countries.
The major markets are Brazil, India, China, Southeast Asia, Russia, USA, and Europe
The major consumers are countries with high growth rates both in population and income, which drive demand for potash fertiliser
Uralkali's export sales go through Uralkali Trading SIA.
In Russia the Company supplies its customers via in-house trading arm.
The Company works with long-term and spot contracts aiming to strike the right balance between spot and long-term contract sales.
Uralkali delivers its products by rail and sea.
Current prices for different regions are available on request from the Sales department .