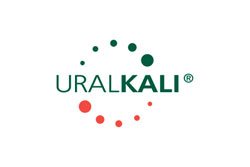 On 9 December 2015 Uralkali (LSE: URKA; the Company) held its Extraordinary General Meeting of Shareholders (EGM) in the town of Berezniki (Perm territory, Russia).
Uralkali's shareholders approved new editions of the Company's Charter and Regulations on Remuneration and Reimbursement of the Members of the Board of Directors. The new edition of the Company Charter will be published on the Company's official website after state registration.
The EGM also approved major transaction and major related-party transactions, including major related-party transaction to acquire ordinary registered uncertificated shares offered by JSC Uralkali-Technology within the framework of an additional issuance of ordinary registered shares. The value of the transaction will not exceed RUB 220,000,005,738.
Uralkali (www.uralkali.com) is one of the world's largest potash producers and exporters. The Company's assets consist of 5 mines and 7 ore-treatment mills situated in the towns of Berezniki and Solikamsk (Perm Region, Russia). Uralkali employs ca.11,000 people (in the main production unit). Uralkali's shares and GDRs are traded on the Moscow Exchange and London Stock Exchange, respectively.