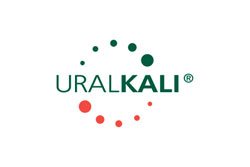 Uralkali (LSE: URKA; the Company) announces the following decisions made by its Board of Directors at a meeting on 15 December 2015.
The Board approved the Company's consolidated annual budget for 2016 as well as new edition of PJSC Uralkali budgetary policy.
The Board has resolved to convene an Extraordinary General Meeting of Shareholders ("EGM") in the form of absentee voting on 9 February 2016 to vote on a number of matters including the approval of a number of related-party transactions, one of which is major related-party transaction. Shareholders of record on 29 December 2015 will be eligible to participate in the EGM. Information regarding the EGM agenda will be available for review on Uralkali's corporate website in line with the established rules.
In accordance with the Law "On Joint Stock Companies", the Board has determined the price, conditions and order of PJSC Uralkali shares purchase from shareholders who have the right to claim purchase of all or part of their shares, if they voted against decision onmajor related-party transaction, or did not participate in voting on this matter. The purchase price determined by the Board is RUB 158.63 per one common share of the Company.
The overall amount of funds which may be spent by PJSC Uralkali for the purpose of share purchase cannot exceed 10% of the value of PJSC Uralkali's net assets as of the date of the decision which triggered shareholders' right to claim purchase of their shares by the Company. If the total number of shares, submitted by shareholders for the purchase, exceeds the total number of shares which can be  by the company in compliance with the limitation described above, shares must be purchased from shareholders on a pro rata basis.
According to the financial statements of PJSC Uralkali as of 30 November 2015, the value of the Company's net assets is RUB 122.98 billion.
Uralkali (www.uralkali.com) is one of the world's largest potash producers and exporters. The Company's assets consist of 5 mines and 7 ore-treatment mills situated in the towns of Berezniki and Solikamsk (Perm Region, Russia). Uralkali employs ca.11,000 people (in the main production unit). Uralkali's shares and GDRs are traded on the Moscow Exchange and London Stock Exchange, respectively.