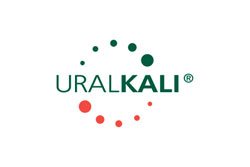 PJSC Uralkali announces that the listing and admission to trading of its Rule 144A and Regulation S GDRs (CUSIP: 91688E206 and 91688E107, respectively, ISIN: US91688E2063 and US91688E1073, respectively, and SEDOL: B1FLM08 and B1FLLV2, respectively) on the London Stock Exchange ("LSE") have been cancelled with effect from start of trading on December 22, 2015.
As previously announced, the Rule 144A GDR program will be terminated on January 12, 2016. The Regulation S GDR program remains in place, but holders of Regulation S GDRs will no longer be able to trade their GDRs on the LSE and will not be able to obtain market quotations for the GDRs.
Uralkali (www.uralkali.com) is one of the world's largest potash producers and exporters. The Company's assets consist of 5 mines and 7 ore-treatment mills situated in the towns of Berezniki and Solikamsk (Perm Region, Russia). Uralkali employs ca.11,000 people (in the main production unit). Uralkali's shares are traded on the Moscow Exchange.