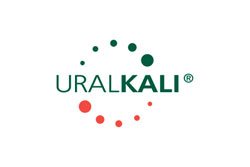 Uralkali (the Company) announces that pursuant to the Company's open market buyback programme announced on 23 November 2015, the following purchases of the Company's shares and GDRs were made during the week from 15 December through 22 December 2015:
821,050 shares at an average price of US$ 2.61
2,007,081 GDRs at an average price of US$ 13.06
Since the start of the Company's open market buyback programme, an aggregate of 3,581,050 shares and 2,140,521 GDRs constituting 0.49% of the Company's share capital have been purchased for the total amount of US$ 37.35 million.
Taking into account the delisting of its GDRs from the London Stock Exchange with effect from today, the Company expects to disclose the information about the purchases of its securities in accordance with Russian law.
Uralkali (www.uralkali.com) is one of the world's largest potash producers and exporters. The Company's assets consist of 5 mines and 7 ore-treatment mills situated in the towns of Berezniki and Solikamsk (Perm Region, Russia). Uralkali employs ca.11,000 people (in the main production unit). Uralkali's shares are traded on the Moscow Exchange.