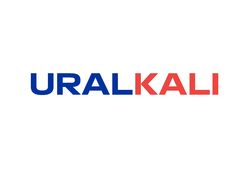 Uralkali announces that in the run-up to the main professional day of chemical industry workers, 474 employees of the Company were presented with recognition certificates from the Ministry of Industry and Trade of the Russian Federation, as well as with other awards from Uralkali and its trade union. In particular, Olga Gaas, a control room operator from the drying area at the sylvinite processing plant at Solikamsk-3, was officially given the Honorary Chemist title, while 15 employees received the Honorary Potash Worker award, which is the highest distinction given by Uralkali.
Also as part of preparations for the Chemistís Day, a vocational skill contest was arranged at Uralkaliís seven processing plants. Candidates competed in the Best Supervisor, Best Operator, Best Process Engineering Team and Best Chemical Analysis Technician categories, followed by award ceremonies in Berezniki and Solikamsk for the winners.
Vitaly Lauk, Uralkali CEO, commented:
The chemical industry is truly pivotal for many residents of Berezniki and Solikamsk. We are very proud of our operators, laboratory technicians, process engineers and all other specialists who maintain the Companyís surface facilities. Today, our ore treatment plants demonstrate one of the highest potassium extraction rate from sylvinite in the whole industry. I am positive that employees of Uralkali will continue being significant contributors to the development of the Company and the potash sector in general.
Uralkali (www.uralkali.com) is one of the worldís largest potash producers and exporters. The Companyís assets consist of 5 mines and 7 ore treatment plants in the towns of Berezniki and Solikamsk (Perm Region, Russia). Uralkali employs more than 12,000 people in the main production unit.