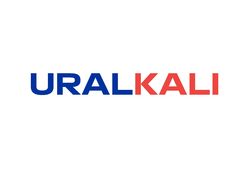 Uralkali (the Company), one of the world's largest producers of potash, announces a contest of research projects aiming to improve efficiency of potash fertilisers in agriculture. Held in partnership with the Russian Ministry of Agriculture, the contest is open for Russian universities and research organisations with sufficient technical and scientific capacity.
Vitaly Lauk, Uralkali CEO:
As an industry leader, the Company is committed to aiding scientific research that promotes application of potash fertilisers in Russia. We welcome all participants of the contest and are ready to provide further support to proliferate the best solutions put forward by the contestants.
Participation applications will be admitted by 30 December 2022. The winners will be announced during the 25th Russian Agricultural Exhibition "Golden Autumn 2023". Authors of the three best projects will also receive monetary prizes.
Uralkali (www.uralkali.com) is one of the world's largest potash producers and exporters. The Company's assets consist of 5 mines and 7 ore treatment plants in the towns of Berezniki and Solikamsk (Perm Region, Russia). Uralkali employs more than 13,300 people in the main production unit.