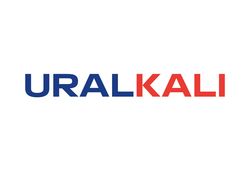 Uralkali (the Company), one of the world's largest potash producers, announces that the Company's Board of Directors passed the following key resolutions at its meeting held on 27 October 2021:
Convene an extraordinary general meeting of shareholders (EGM) of Uralkali in the absentee voting format on 01 December 2021 to consider, among other matters, the payment of dividends for 9M 2021
Recommend to the EGM to pay dividends on outstanding preferred shares of Uralkali in monetary form in the amount of RUB 2,055 (two thousand fifty five roubles) per one preferred share of the Company and not to pay dividends on outstanding ordinary shares of the Company.
The Board of Directors also proposed to the EGM to set the date for determining the persons eligible for the dividends on 12 December 2021.
The share capital of the Company consists of 1,268,585,999 ordinary and 30,000,000 preferred shares of Uralkali purchased by shareholders (outstanding shares).
Uralkali (www.uralkali.com) is one of the world's largest potash producers and exporters. The Company's assets consist of 5 mines and 7 ore treatment plants in the towns of Berezniki and Solikamsk (Perm Region, Russia). Uralkali employs more than 12,000 people in the main production unit.