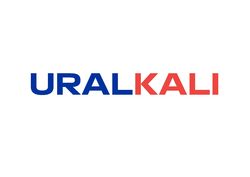 Uralkali (the Company), one of the world's largest potash producers and a significant contributor towards global food security, announces that it has performed all necessary actions to effect the payments under its syndicated pre-export credit facilities scheduled for 24 March 2022. All monetary funds necessary to secure an upcoming tranche on 24 March 2022 were made available to Credit Agricole Corporate & Investment Bank (hereinafter, the Facility Agent) for a forwarding payment.
However, despite all measures undertaken by the Company, the Facility Agent informed the Company it would not accept the tranche from the Company and, accordingly, the Facility Agent would not make the payment to the Company's lenders.
Uralkali assumes that the Facility Agent's actions are related to the uncertainty that arose following the designation of Mr Dmitry Mazepin as an EU designated person on 9 March 2022 and as a UK designated person on 15 March 2022. Uralkali believes that there are no grounds to refuse the payment to the Company's lenders due to the fact that Dmitry Mazepin has stopped being the controlling person of the Company after he sold a controlling stake (52% of the 100% previously held by Dmitry Mazepin) in Uralchem Fundamentals LLC, which in turn has the right to indirectly dispose of 100% of the voting shares in Uralkali. Dmitry Mazepin also resigned from governance bodies of Uralchem JSC (the immediate shareholder of Uralkali) and does not control Uralkali.
Uralkali therefore believes that it is not subject to sanctions, and Uralkali's position was confirmed by an international legal firm in their legal opinion, which was made available to the Facility Agent and the lenders.
Uralkali stresses that a consistent performance of obligations to creditors is among the Company's key priorities and that in current conditions Uralkali is taking all possible steps to ensure a steady servicing of its debt.
Uralkali (www.uralkali.com) is one of the world's largest potash producers and exporters. The Company's assets consist of 5 mines and 7 ore treatment plants in the towns of Berezniki and Solikamsk (Perm Region, Russia). Uralkali employs more than 13,300 people in the main production unit.