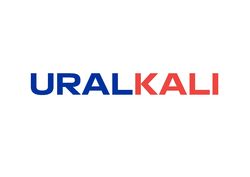 Uralkali (the Company), one of the world's largest potash producers and a significant contributor towards global food security, announces that, on 22 April 2022, Uralkali is due to make a scheduled payment of interest under the terms of the loan agreement with Uralkali Finance Designated Activity Company (Issuer) financed through the issue of US$ 500 million in aggregate principal amount of 4.00 per cent. Loan Participation Notes due 2024 issued by the Issuer on 22 October 2019.
In light of the significant uncertainty relating to the processing of cross-border payments, regulatory constraints and delays recently experienced by Russian companies attempting to make payments under their bonds and loans, Uralkali is exploring alternative options of making the payment of interest due on 22 April 2022 whilst not prejudicing the interests of the Noteholders. To facilitate the relevant discussions, Uralkali encourages the Noteholders to identify themselves by contacting Uralkali Treasury Team at Treasury@uralkali.com as soon as possible.
Uralkali can confirm that it has sufficient liquidity to meet its payment obligations as they fall due, including those, which relate to the payment interest due on 22 April 2022, and is committed to ensuring that such payment is processed promptly upon being made.
The Company stresses that a consistent performance of obligations to creditors is among the Company's key priorities and that in current conditions Uralkali is taking all possible steps to ensure a steady servicing of its debt.
Uralkali (www.uralkali.com) is one of the world's largest potash producers and exporters. The Company's assets consist of 5 mines and 7 ore treatment plants in the towns of Berezniki and Solikamsk (Perm Region, Russia). Uralkali employs more than 13,300 people in the main production unit.