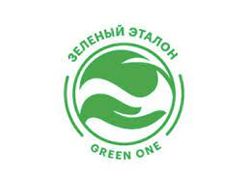 Uralkali (the Company), one of the world's largest potash producers, has been assessed by Autonomous Non-Commercial Organisation "Russian Quality System" (Roskachestvo) for conformity of the Company's products with the national standard of mineral fertilisers with improved environmental characteristics. The "Green One" trademark, owned by the Ministry of Agriculture of Russia, was granted to such Uralkali products as standard MOP and granular MOP.
As part of this assessment, the Company was audited for compliance with the relevant requirements to production, storage, transportation and documentation. Uralkali products were also assessed in terms of their concordance with the National Standard (GOST) that imposes certain requirements to the content of heavy metals and arsenic in products. The Company's potash fertilisers are produced with the use of environmentally-friendly technologies. Upon obtaining a certificate, the Company is able to use the "Green One" symbol for labeling its products.
Elena Eskina, Uralkali Head of Sustainability, commented:
The products' safety, sustainability and low carbon footprint are a priority for the Company. One of the goals for 2022 set by our management as part of Uralkali's ESG strategy was the receipt of a certificate of conformity with GOST R 58658-2019. We are happy to have succeeded in performing our voluntary obligations in accordance with our plans.
Uralkali (www.uralkali.com) is one of the world's largest potash producers and exporters. The Company's assets consist of 5 mines and 7 ore treatment plants in the towns of Berezniki and Solikamsk (Perm Region, Russia). Uralkali employs more than 13,300 people in the main production unit.