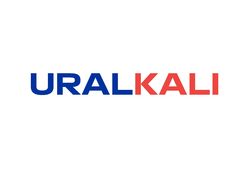 Uralkali (the Company), one of the world's largest potash producers and a significant contributor towards global food security, updates on the current status of the payments in regard to the Company's Loan Participation Notes (the Notes) due 2024.
The Company hereby announces that by virtue of the written resolution passed by the Noteholders on 31 August 2022 which became effective on 31 August 2022, the Noteholders have approved:
the amended payment mechanics pursuant to which (i) the Company can make any further payments to Noteholders holding Notes through Russian National Settlement Depository or other Russian custodians directly (or through the relevant clearing systems or other financial intermediaries) and (ii) payments to all other Noteholders shall be made in accordance with the original terms and conditions of the Notes subject to and only after all relevant regulatory licenses from the competent authorities are obtained; and
that the interest under the Notes due on 22 April 2022 shall be payable, in accordance with the amended payment mechanics, in September 2022,
as described in more detail in the Notice on the Adoption of the Written Resolution dated 1 September 2022 available at the following link:
Uralkali (www.uralkali.com) is one of the world's largest potash producers and exporters. The Company's assets consist of 5 mines and 7 ore treatment plants in the towns of Berezniki and Solikamsk (Perm Region, Russia). Uralkali employs more than 13,300 people in the main production unit.
Not for distribution in or into or to any person located or resident in any jurisdiction where it is unlawful to distribute this document.
This announcement is important and requires immediate attention of holders. if holders are in any doubt as to the action they should take, they should immediately consult their own independent professional advisers.