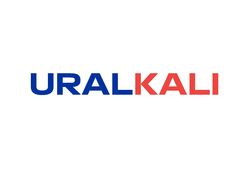 Uralkali (the Company), one of the world's largest producers of potash, came third in the ESG Corporate Ranking published by the RAEX analytical agency, although it was first among all other agrochemical entrants. Through consistent implementation of its corporate ESG strategy and continuous development of sustainability practices, Uralkali has significantly improved its position in the ranking from being 28th in 2021 and 8th in 2022.
In total, Uralkali scored 76.7 points (from 68.8 points during an earlier assessment). RAEX commended the Company's management of its ESG risks including general environmental risks.
In the Social segment of the ranking, Uralkali actually was the highest entrant overall thanks to the high scores it received for employee and community engagement.
RAEX also praised Uralkali's corporate structure and activities and noted high detailing and transparency of its non-financial disclosures.
Reference
RAEX Europe has been running an ESG ranking of Russian industrial companies since 2018. The final score is determined by assessing each of the three elements in the ESG framework from the following perspectives:
Availability of policies and programmes with specific targets, deadlines and metrics, which also cover the key risks for the organisation;
Availability of reporting containing a review of its completeness and consistency;
The organisation's performance in mitigating risks and exploiting opportunities.
Uralkali (www.uralkali.com) is one of the world's largest potash producers and exporters. The Company's assets consist of 5 mines and 7 ore treatment plants in the towns of Berezniki and Solikamsk (Perm Region, Russia). Uralkali employs more than 13,300 people in the main production unit.