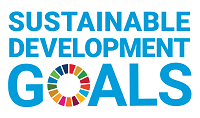 The Sustainable Development Goals have been developed by the United Nations (UN SDGs) to promote the welfare of all people and protect the planet from the adverse impact of human activities. The 17 goals reflect the key areas of sustainable development: economic and social development and environmental protection.
---
Uralkali supports the Sustainable Development Goals. Whilst Uralkali recognises the importance of all 17 Sustainable Development Goals, the Company has identified 7 priority SDGs where its activities can offer the greatest contribution. The most significant of these is SDG 2: Zero Hunger.
Our Priorities:

UN SDG 2: ZERO HUNGER
Goal 2 Zero Hunger is the most significant for Uralkali. The Company produces a large share of the world's potassium chloride.
Potassium is an essential element for the development of living organisms. As one of the industry leaders, Uralkali is able to contribute to global food security, helping improve crop productivity and eliminate hunger. The Company's products are consumed in more than 60 countries around the world.
Uralkali also carries out research and education activities. The Company educates farmers on the benefits of applying potash fertilisers in agriculture. In addition, Uralkali has developed an interactive potash encyclopedia.