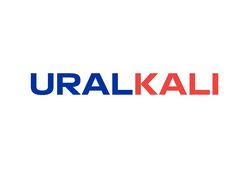 Uralkali Group commences a targeted education programme for secondary school graduates who will continue their education in universities in the disciplines relevant for Uralkali. The programme's target academic subjects include chemistry; surveying; electrification and automation in mining; mining machines and equipment; underground development of ore deposits; electric power and electrical engineering; chemical technology for inorganic substances; process and production automation; process machines and equipment; geological surveying, prospecting and exploration of solid minerals; thermal energy and thermal engineering; railway rolling stock; operation of railways; relay protection and automation of electric energy systems; and digital design techniques in machine building.
Participants of the programme will be able to apply to a whole range of educational institutions including Perm State National Research University; Perm National Research Polytechnic University and its branch in Berezniki; St. Petersburg Mining University; Yeltsin Ural Federal University; National Research Technology University Moscow Institute of Steel and Alloys; Ural State University of Railway Engineering; Kalashnikov Izhevsk State Technical University; Institute of Electrical Engineering and Electronics of Kazan State Energy University; Ulyanov Chuvashia State University; and Alekseev Nizhny Novgorod State Technical University.
Candidates will be selected on the basis of their Unified State Examination results in Russian, Maths, Physics / Computer Science or Chemistry. To qualify, a candidate must have a cumulative score of at least 180 points.
Reference
Uralkali has been running a targeted education scheme since 2008. Currently, 61 students participate in the programme.
Students participating in Uralkali's scheme benefit from a number of advantages. Starting from their second year at university, they receive a monthly allowance from Uralkali in the amount of RUB 3,000-12,000 based on their exam results. Participants are also offered paid internships at Uralkali's surface and underground facilities and are provided with all necessary educational materials and textbooks for their term and final papers. In addition to that, Uralkali guarantees employment for graduates of the programme and pays a relocation allowance of RUB 28,000-33,000 depending on their average academic grade.
Uralkali (www.uralkali.com) is one of the world's largest potash producers and exporters. The Company's assets consist of 5 mines and 7 ore treatment plants in the towns of Berezniki and Solikamsk (Perm Region, Russia). Uralkali employs more than 12,000 people in the main production unit.