Uralkali

Production
Resources
Sales
Financials
Awards
Uralkali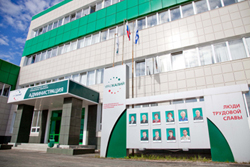 Uralkali is a leading vertically integrated producer of potash, which is an essential component for the development of all living organisms. The Company accounts for 20% of the world's potash production and controls its entire production chain, from potash ore mining through to the supply of potassium chloride to customers.
The combined company Uralkali was founded in 2011 through combination of OJSC Uralkali and OJSC Silvinit
Uralkali employs ca. 11,000 people in the main production unit
Uralkali's shares are traded on the Moscow Exchange
Production
Uralkali's production is located in the towns of Berezniki and Solikamsk, Perm Region, at the Verkhnekamskoye potassium and magnesium salt field, the world's second largest deposit in terms of ore reserves
The Company's assets consist of 5 mines and 7 ore-treatment mills (6 potash mills and 1 carnallite plant). The Company also has licences to develop three additional blocks of the Verkhnekamskoye potassium salt deposit
Resources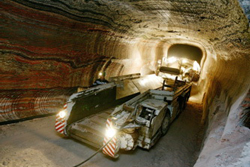 The Company's total ore reserves total approximately 8.2 billion tonnes*
Uralkali holds the development licences for the Ust-Yayvinsky and Polovodovsky blocks at the Verkhnekamskoye field, which contain ore reserves of 1.291 and 3.074 billion tonnes respectively.
Uralkali holds the development licences for the Romanovsky Block of the Verkhnekamskoye deposit with the estimated reserves of 385 million tonnes of sylvinite ore.**
Sales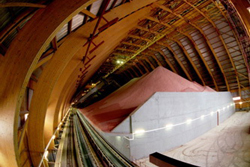 We are focused on building strong relationships with our customers in more than 60 countries. Our strategy is to maximise revenue and sustain our historical market share, with focus on fast-growing markets such as Latin America, South East Asia, China and India, which have traditionally accounted for around 60% of our total sales.
Key markets are Brazil, India, China, Southeast Asia, Russia, Africa, US, EU
Uralkali sells products in export markets through Uralkali-Trading
The Company has a representative office in Moscow
The Company owns Baltic Bulk Terminal (St. Petersburg) and its own fleet of specialised railcars
Financials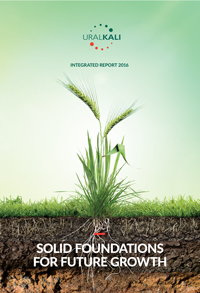 Uralkali revenue in 2017 was US$ 2,761 million
Net revenue in 2017 was US$ 2,183 million
EBITDA in 2017 was US$ 1,340 million
EBITDA margin in 2017 was 61%