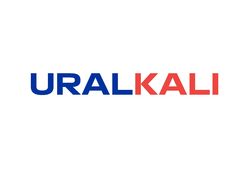 Uralkali (the Company), one of the world's leading potash producers, signed a contract to supply potash to India. Uralkali became the first producer to reach an agreement with Indian Potash Limited (IPL), the largest importer of mineral fertilisers in India, for the supply of potash until 30 September 2023.
The potash price was agreed at USD 422 per tonne on CFR terms.
Vitaly Lauk, Uralkali CEO:
The agreement is an objective reflection of the current situation in the industry. We can see a positive reaction to our initiative from the market and believe that the Indian contract is going to be a key price benchmark this year.
Uralkali (www.uralkali.com) is one of the world's largest potash producers and exporters. The Company's assets consist of 5 mines and 7 ore treatment plants in the towns of Berezniki and Solikamsk (Perm Region, Russia). Uralkali employs more than 13,300 people in the main production unit.