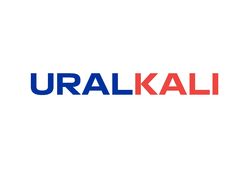 Uralkali (the Company), one of the world's largest potash producers, welcomes the fact of concluding the contract between leading potash suppliers and Chinese buying consortium on potassium chloride deliveries to the country.
The regional contract price is a traditional benchmark making a contribution to the global potash market, although the current price of USD 307 per tonne on CFR basis, that has been recently agreed, does not meet our expectations given the market situation and disrupts effective competition both in the region and worldwide.
Uralkali substantially contributes to the global food security and has always been committed to the competitive supply of the customers in all key markets. We acknowledge the responsibility to our long-standing clients as well as farmers and aim at restoring market position to the maximum historical volumes.
Uralkali (www.uralkali.com) is one of the world's largest potash producers and exporters. The Company's assets consist of 5 mines and 7 ore treatment plants in the towns of Berezniki and Solikamsk (Perm Region, Russia). Uralkali employs more than 13,300 people in the main production unit.