Mission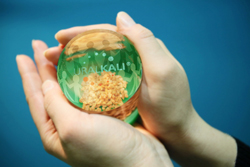 We produce potash fertilisers to ensure that people all over the world are provided with food, and to support the growth of our Company and the welfare of our employees and local communities, through efficient and responsible development of unique potash deposits.




Vision
The Company is one of the world's leading potash producers
We are expanding our production capacity to satisfy growing demand for our products in the long term
Our production priorities remain zero accidents and casualties, reducing our environmental footprint and ensuring the high quality of our products
Our work is based on principles of clear division of responsibilities, KPI-based management and risk minimisation
The Company is the most attractive employer in the Perm region and, potentially, the mining industry as a whole
We attach great importance to our people: we develop and promote our best employees
We play an active role in the development of Berezniki and Solikamsk
The Company operates transparently for all stakeholders
Our values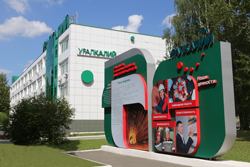 Safety. We personally adhere to safety rules and are intolerant to those who do not.
Responsibility. We always keep our promises.
Efficiency. We strive to achieve the best result for best value.
Team work. We respect and trust each other and we know only through collaboration can we reach set targets.