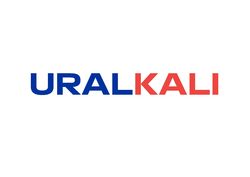 Uralkali (the Company), one of the world's largest producers and a significant contributor towards global food security, announces that Dmitry Mazepin has stopped being the controlling person of the Company after he sold a controlling stake (52% of the 100% previously held by Dmitry Mazepin) in Uralchem Fundamentals LLC, which in turn has the right to indirectly exercise 100% of the votes in Uralkali.
Dmitry Mazepin also resigned from governance bodies of Uralchem JSC (the immediate shareholder of Uralkali) and does not control Uralkali.
In current conditions, Uralkali maintains its key priorities to ensure an uninterrupted supply of its products to customers and to perform its obligations to creditors.
Uralkali (www.uralkali.com) is one of the world's largest potash producers and exporters. The Company's assets consist of 5 mines and 7 ore treatment plants in the towns of Berezniki and Solikamsk (Perm Region, Russia). Uralkali employs more than 13,300 people in the main production unit.