ESG Reports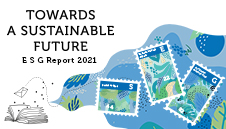 ESG Report 2021
The report has been prepared in accordance with the GRI Standards and presents Uralkali's key activities in the area of sustainable development in 2021.
Uralkali has been disclosing non-financial information for around ten years. The Company's first Sustainability Report was prepared based on the 2011 results. In the period from 2012 to 2018, the Company disclosed information in the field of sustainable development as part of integrated reporting. Uralkali's Integrated reporting can be found on the Financial Results and Disclosure page. In 2020, the Company resumed the practice of preparing the Sustainable Development Report (ESG Report) separate from the Annual Report, and plans to further improve the quality and depth of the information disclosed.
Presentations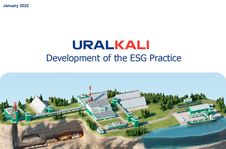 Development of the ESG Practice
An overview of the progress on the ESG practice development in 2019-2021.