Employee Development

Talent Pool
Employee development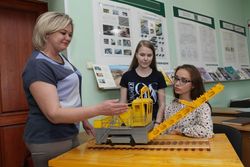 Regular improvements to the way the Company works and realisation of various projects ensure that Uralkali maintains an environment that fosters employees' professional development. To help them successfully achieve their goals employees receive ongoing professional development to help them build up their technical and management skills. Uralkali runs a variety of training and development programmes.
Company employees have the opportunity to train in the country's and the region's leading training centres, attend professional conferences and workshops and study according to specially developed corporate programmes.
Each year, over 18,000 employees undergo training at in-house and external training centres. On average, every employee of Uralkali receives 70 training hours per year.
The main professional training institution for Company employees is Uralkali's Corporate University, which holds an educational license. The Company is constantly improving its Corporate University, updating and expanding the list of training programmes every year.
Since 2003, Uralkali has been running an executive talent pool programme. In 2021, a general talent pool was created to ensure succession of staff and security of operations. As of early 2023, the general pool includes 2 014 employees.
The Company offers mentoring programmes for new employees, interns and for those participating in the talent pool and retraining initiatives.
On a competitive basis, Company employees can participate in a long-standing programme to receive higher and secondary vocational education in the disciplines most needed by Uralkali. This opportunity is open to every employee who takes part in the competitive selection procedure.
Corporate University address: Solikamsk, Sportivnaya Street, 14, Tel.: 8 (34253) 9 64 25, 8 (34253) 9 64 23, Tel./Fax 8 (3424 ) 29 62 99.
Talent Pool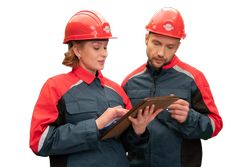 Since 2003, Uralkali has been implementing a talent pool programme for management. In 2021, the Company created a corporate talent pool, which currently includes 1,987 people and which is sufficient to ensure stability and security of the Company in terms of human resources.
The development programmes offered to the talent pool candidates provide an extensive grounding in business processes and advanced approaches to enterprise management, as well as allows the employees to further develop their management skills. 8.3% of talent pool participants were promoted in 2014.
The participation of managers from various levels and divisions in the programme facilitated the enhancement of internal communications and knowledge sharing, further improving the overall management of the Company.