Students and Pupils

Young Specialists Preparation
Uralkali's Scholarships and Awards
Potash Institute
Students and Pupils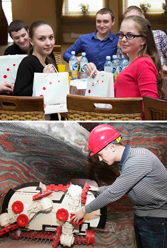 As a growing company, which is constantly seeking out young professionals, Uralkali is committed to educating students and pupils about its business and the broader industry. The company holds Open Days and offers work experience programmes for undergraduate students, as well as university and school graduates and graduates of vocational education institutions.
The Company focuses on cooperation with schools and universities in the Perm region of Russia where its production facilities are located.
Uralkali's main partners for these activities are the Perm National Research Polytechnic University (PNRPU) and the university's Berezniki branch (BB PNRPU), Perm State University, and Professional Lyceum No.47.
Young Specialists Preparation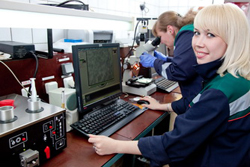 Uralkali is keen to employ young qualified professionals and runs programmes aimed at supporting students who study subjects relevant to the Company's operations. Since 2011, Uralkali has implemented a programme, in partnership with PNRPU, which provides scholarships and access to the Company data for research papers for its participants. As a part of the programme, the Company also offers internships and guarantees employment upon completion of studies according to the graduates' qualifications.
We are most interested in employing specialists in the following areas:
Mine surveying
Underground development of ore deposits
Mining machines and equipment
Electric drive and automatics technology in mining and oil production
Chemical engineering of non-organic matters
Heat power engineering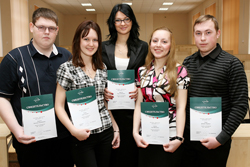 Under the cooperation agreement between Uralkali and the Perm National Research Polytechnic University (PNRPU), the Company awards grants to professors of the industry-related disciplines, as well as scholarships and grants to the most distinguished students. Thus, in 2016 the Company awarded scholarships to 20 PNRPU students and 10 BB PNRPU students. Under the terms of cooperation agreements with secondary professional educational institutions, Uralkali cooperates with the Solikamsk Mining and Chemical College and the Berezniki Polytechnic College, and each year individual scholarships are awarded to 40 best students of these schools. Since 2006, more than 500 students received individual scholarships from Uralkali.
In addition to scholarships, the winners of "Verkhnekamsky Potash", annual competition that evaluates students' term papers on the potash industry, and academic competitions as part of the All-Russia Youth Forum "Petroleum and Mining Engineering" receive prizes from Uralkali.
Potash Institute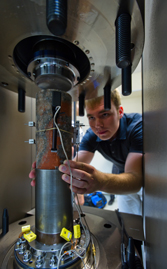 In 2009, the Perm National Research Polytechnic University (PNRPU, former Perm State Technical University) inaugurated the Potash Institute founded by the university, Uralkali, Silvinit, and the Mining Institute of the Urals Affiliate of the Russian Academy of Science. The Potash Institute coordinates the joint activities of PNRPU, scientific organisations, and companies of the private sector aimed at preparing highly-skilled specialists for the potash industry. Within the framework of a national programme, and with support from Uralkali, the Potash Institute rebuilt its core site and acquired new equipment.