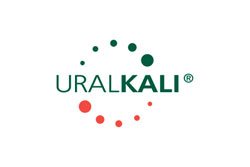 Uralkali (the Company) hereby informs that following a smoke event in Shaft 4 at Solikamsk-3 at 10:04 (Moscow time) on 22 December 2018, an emergency response plan was put into place.
9 contractor workers are currently inside the smoke zone, and the mine rescue team is on the scene.
The Company will be providing updates on the progress of the emergency response and rescue activities.
Earlier in December 2017, Shaft 4 at Solikamsk-3 was transferred to a contractor organisation to perform certain activities with a requirement to follow all applicable occupational and industrial safety requirements.
Uralkali (www.uralkali.com) is one of the world's largest potash producers and exporters. The Company's assets consist of 5 mines and 7 ore treatment plants in the towns of Berezniki and Solikamsk (Perm Territory, Russia). Uralkali employs ca. 11,000 people in the main production unit. Uralkali's shares are traded on the Moscow Exchange.